Hi All,
Some updated pics from NZ.  The boys are in surfing lessons every Sunday for 5 weeks and so far it's been a great success.  All are well and we're having a great time.  
Love to you all.
Sarah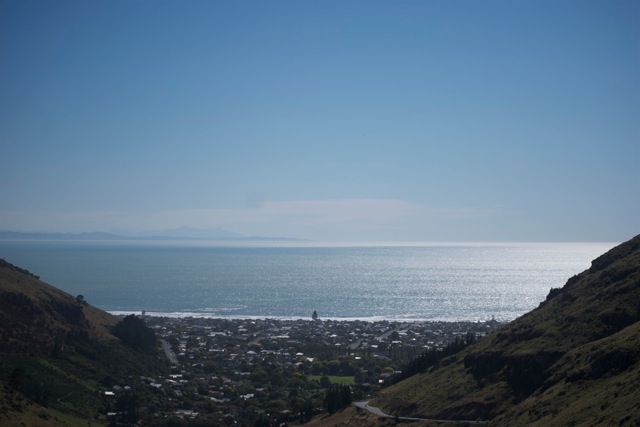 This is Sumner, the village where we are living.  It's about a 20 min drive to downtown Christchurch and is a great spot to live.
Our house is a block in from the water to the right of the picture.  The hills in the distance are the Kaikoura Ranges.

The Lyttleton farmers market.  The boys got dairy and nut free banana chocolate dip ice cream cones.   

They were delicious… obviously.  The "ice cream" was actually frozen banana.  Brilliant.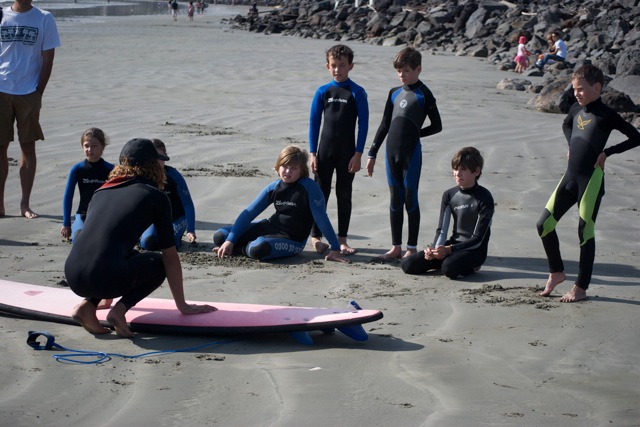 The boys first surf lesson.  Getting the basics before putting them to the test in the water.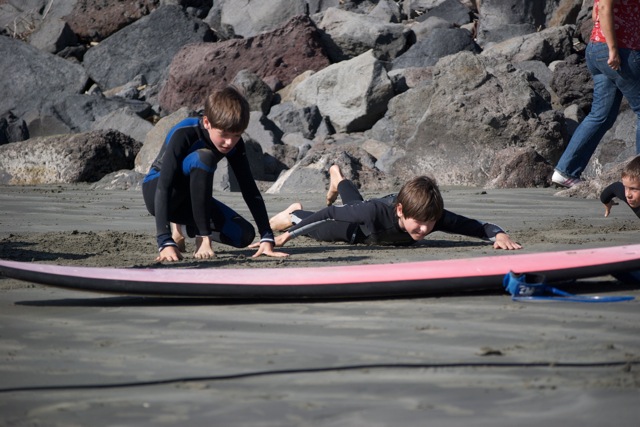 Practicing some of those basic moves!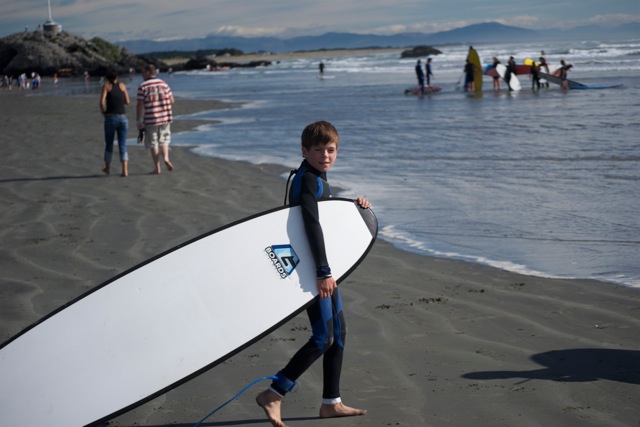 The board was a little big for Will but it worked out well for him.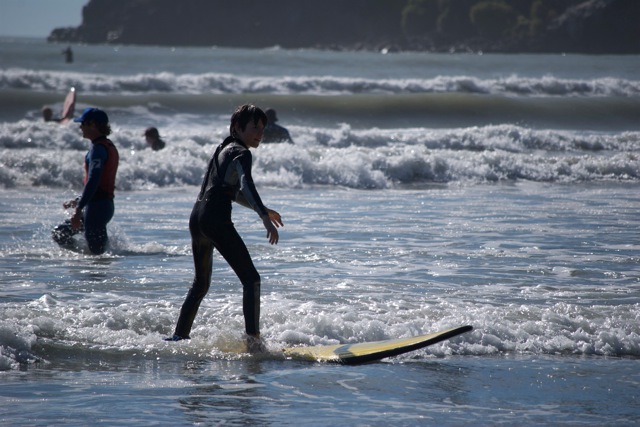 Jackson was standing his first try out.  We were cheering like crazy from the beach.  In total we took about 500 pictures during their two hour lesson.

Will getting some one on one direction.

Will and Jackson.
0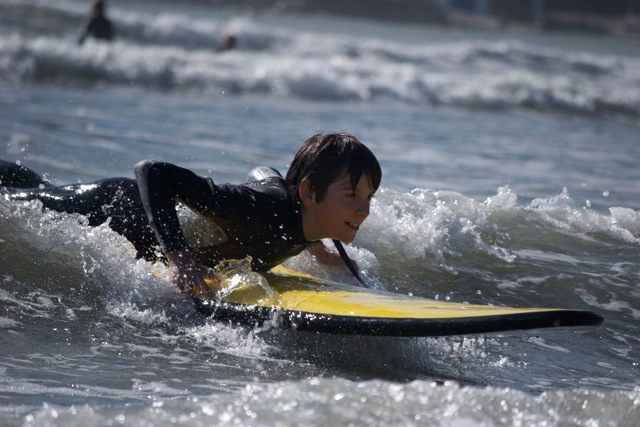 A great shot of Jackson.  He's a natural.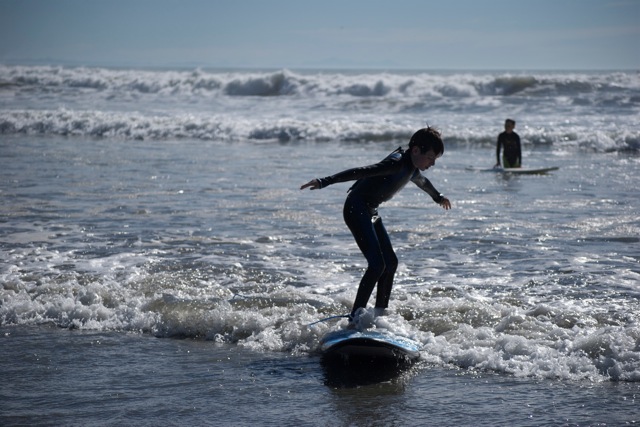 Will was able to master standing by the end of the first lesson.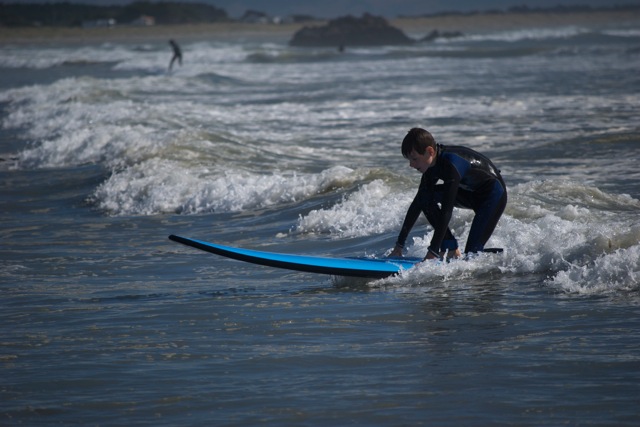 Will would fall in a flurry of legs and arms, get up smiling and head back out into the surf.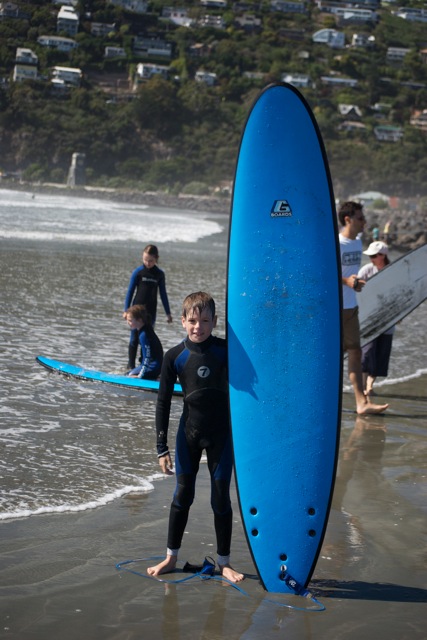 Surfer Will.


Surfer Jackson.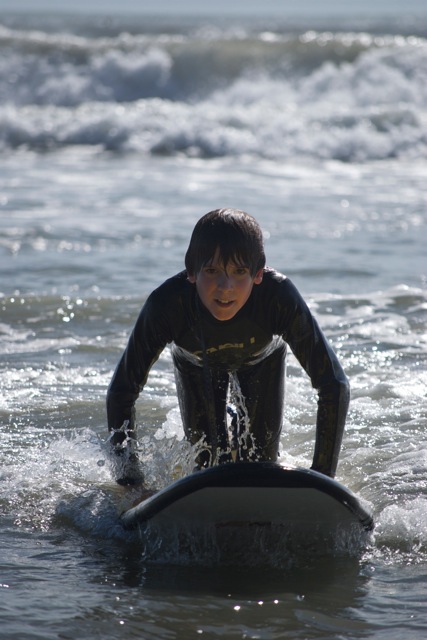 Look at the focus and determination.  It was fabulous.