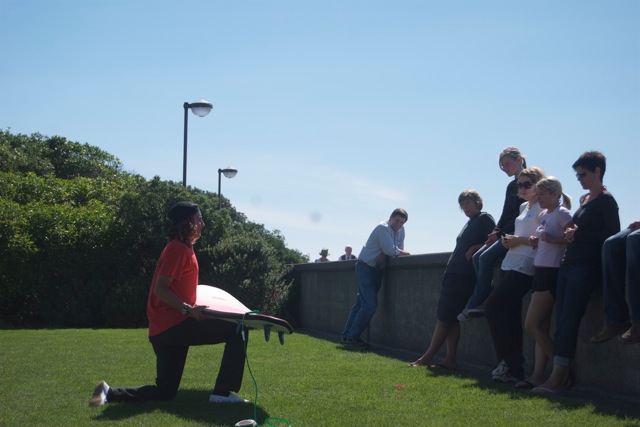 Getting the basics on land.

Yoga?

Our fearless leader, Ambrose.

Gotta be honest, I like my arms in this picture.

Apparently I was the only one who thought to use the moment to pose as a super hero.

You may notice that the first try out was less than successful, but I was determined.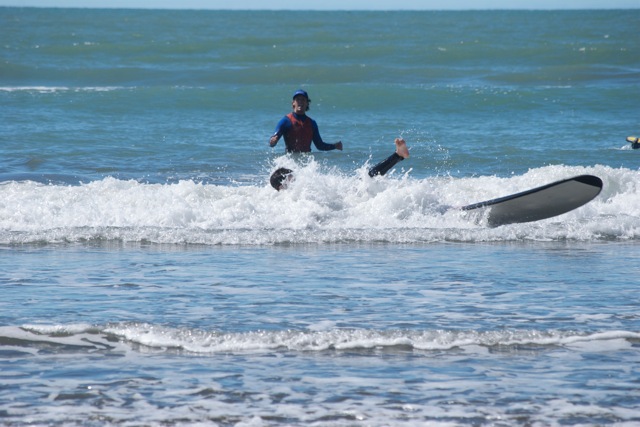 No worries, I was fine.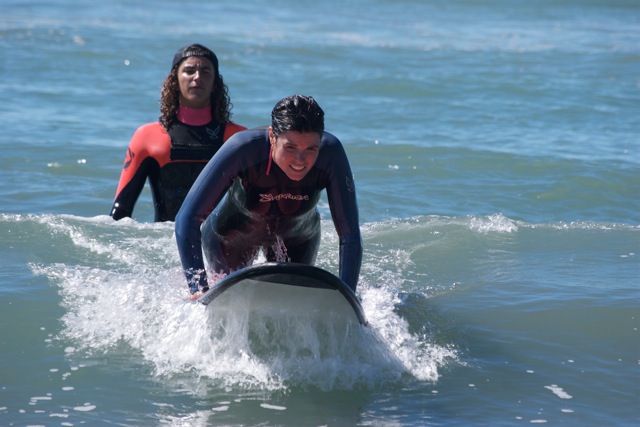 I'm not a natural but it was so much fun. 

After a wipe out, taking a moment to consider my options.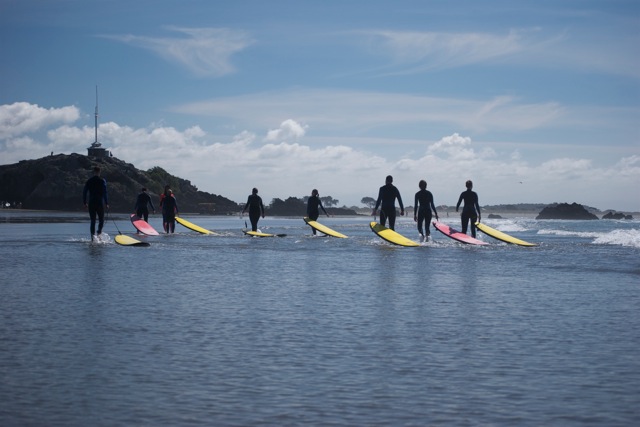 A great shot of our little class moving further down the beach.  In the distance is cave rock with the Sumner mast on top.

This is my friend Sheena, also from the UofS College of Law, who accompanied me on our foolhardy mission to learn to surf.  They guarantee you will stand your first lesson.   

It's at this point that the wave picks you up and you are to LEAP to your feet.  It is such a neat feeling.  My leaping, I might add, is not what it used to be.

Aaron (the owner) telling me where it all went wrong and me having an "a-ha" moment.

It was really just too much fun.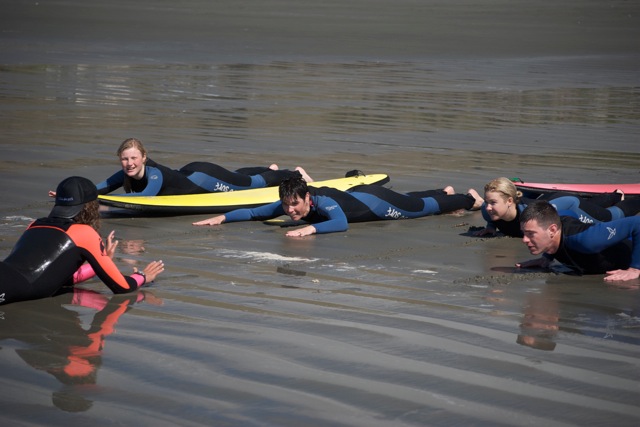 Our special ed surfing class for those of us having issues with standing.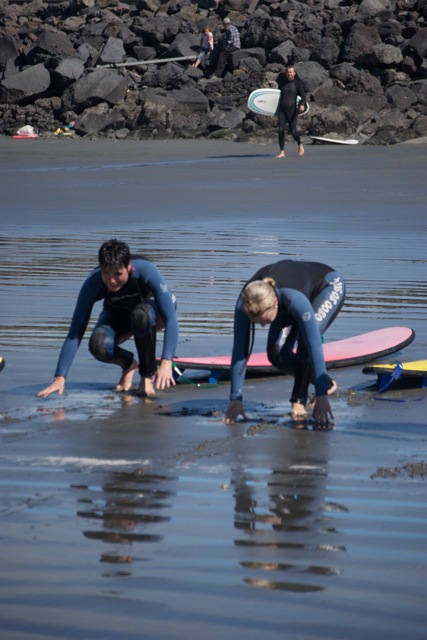 Practicing our moves.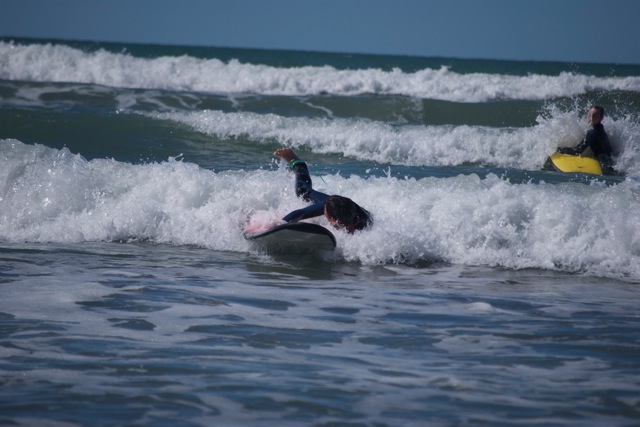 Clearly the special ed surfing class had little impact on my performance.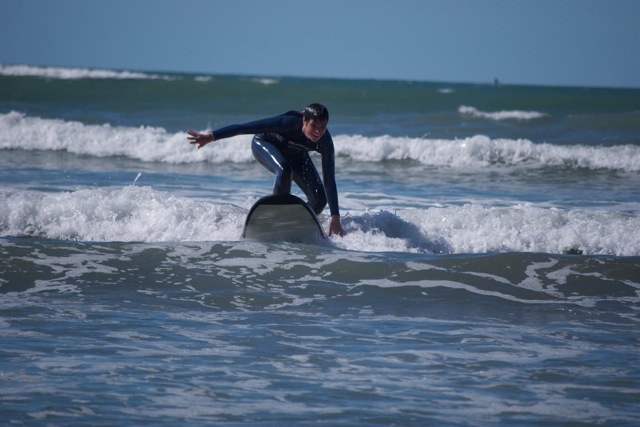 But WAIT!  SUCCESS!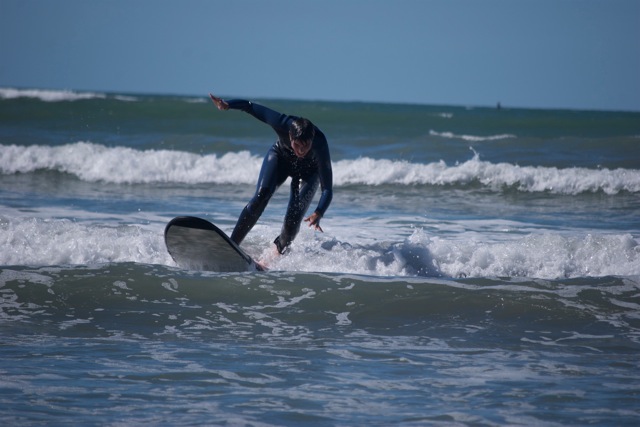 What goes up must come down.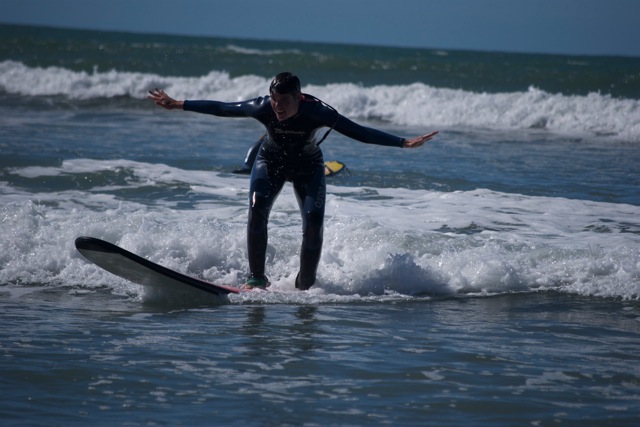 SUCCESS!

Doesn't matter that my standing time would have to be measured in nano-seconds. I stood and that was what was important.

We've very cool you know.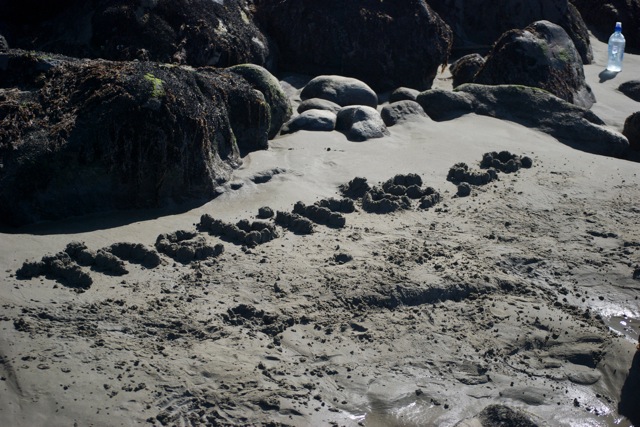 A little advertising.