We are coming to the end of the school year for the boys. (They finish term two on the 3rd of July) They had a great time, made a lot of new friends and fit itnwell with their programs for learning and outdoor activities. The school year in New Zealand starts in the summer, the first week of February and goes until December with a few breaks along the way. They have three weeks around easter, another three weeks in July, a third break in October and a month and a half for summer in December and January.
Their outdoor programs has them doing swimming every day for most classes in February and March, and in the "winter" they have winter sports, which consists of a choice of soccer, rugby, netball or golf. (Note, all played outdoors!) It is fantastic doing that much activity and sport.
The schools are all a collection of buildings around a large field, quite different from the large single building we are used to back in Canada. It makes the school feel a lot smaller and more intimate.
Here are some photos of the boys at school and doing some of the sports.
——————————————–
Jack did the swimming leg of the team triathlon for his age group. He is just learning to swim and found it quite challenging. He rose to the occasion and put in a good showing.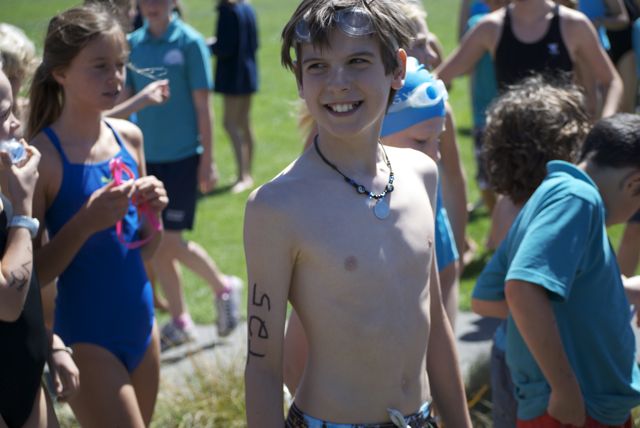 All set waiting for his groups race to be called.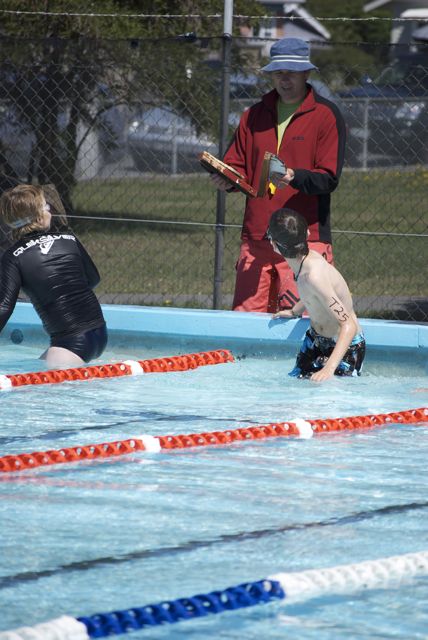 Ready!
Set!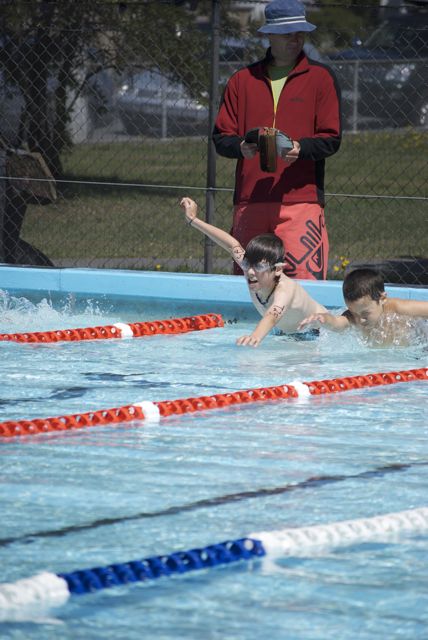 GO!!!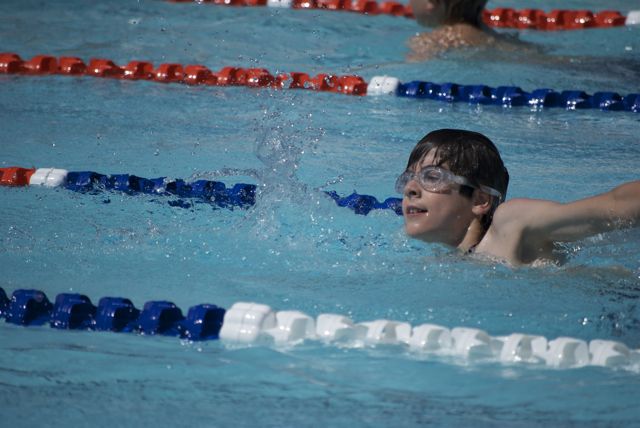 GO JACK GO!
After the race. All smiles.
————————————————-
Will's age group also did a race, his was a dualathlon: swimming and running. He also is learning to swim. He did pretty well up against some very experienced swimmers. As you can imagine many of the kids are good swimmers because they live surrounded by ocean and the schools have swim programs from a very early age.
He also held his own and put in a good race.
Getting in the pool for the standing start. (The pool at their school is 4 feet deep at one and and 2.5 feet deep at the other)
Go Will!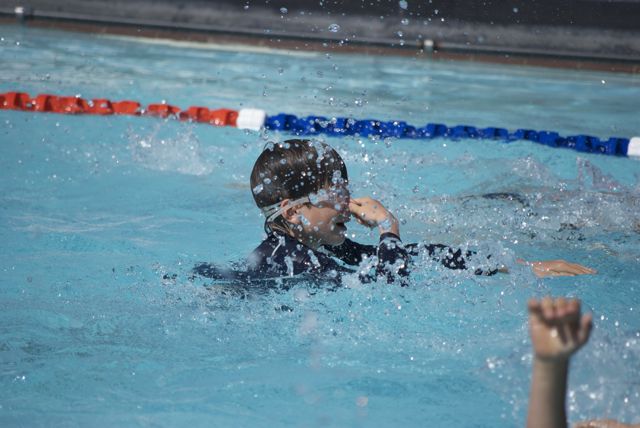 Hard to swim plugging your nose. Somehow he managed to do it…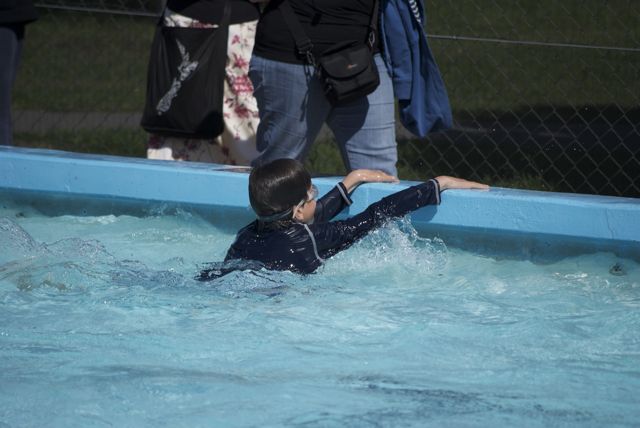 And finished!
A good swim, now off to the run.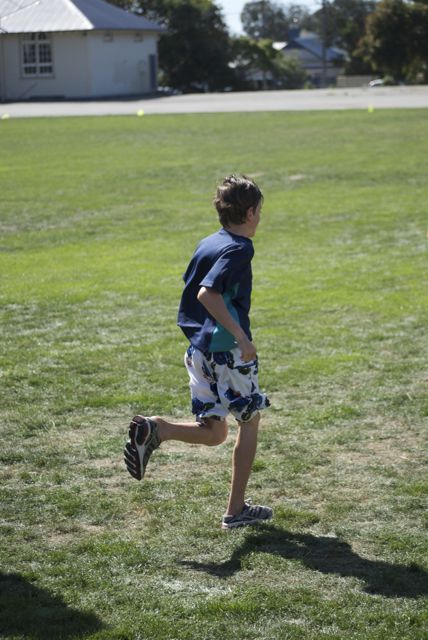 The transition was interesting, he had a hard time getting his swim shirt off to get his school uniform shirt. (The kids are required to wear shirts for the running due to the very intense sun. (Remembers, there is "no ozone" in New Zealand…) Notice he did not get his shoes on all the way before starting off on the run.
So at the finish line, he lost a shoe.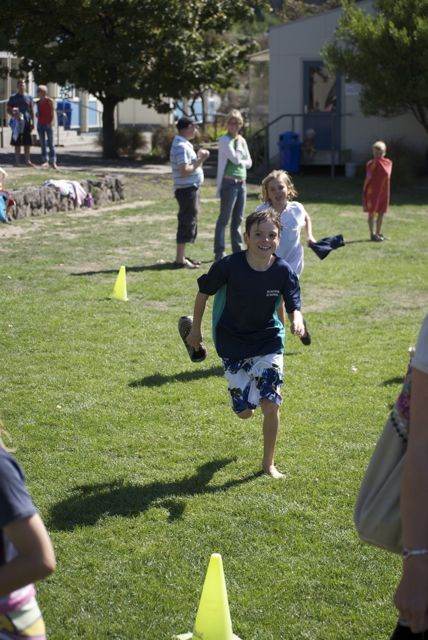 and had to cross the line carrying one shoe!
A fun race, and another great sports day.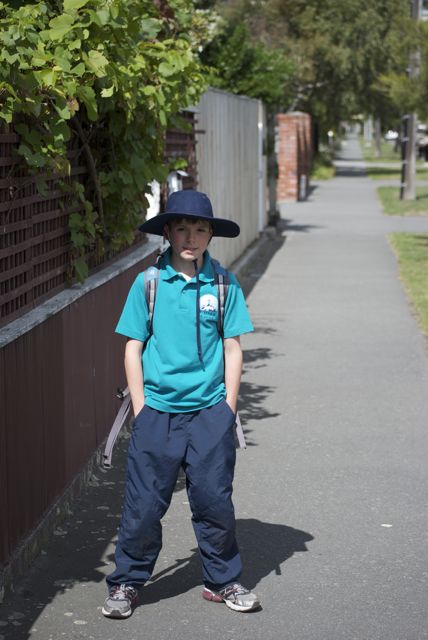 Will sporting his school uniform on the walk home.
Jack is doing the safety patrol at the cross walk in front of the school after his triathlon race.